It's time to stop the use of R404A
R404A is one of the most widely used refrigerants in New Zealand, there's a good chance you use it in your cooling system.

It has a high global warming potential, which also makes it one of the most expensive refrigerants to use or replace.
There are better alternatives that won't cost the earth.
A refrigerant is a substance used in all refrigeration and air conditioning systems to transfer heat from one location to another. The use of refrigerants in refrigeration systems is essential for modern production, however, refrigerants can have a significant impact on the environment.
Service-Man customers will receive a 100% discount for each kg of R404A we replace with R449A. That's a saving of $3,700 per jug.
R449A is more environmentally friendly and can also provide greater cooling capacity and energy efficiency. Plus, it's widely available and can be easily retrofitted into existing refrigeration equipment.
There may be some systems that require extra work, but these will be discussed with you before any work takes place.
We believe this is important.
That's why anyone who isn't a DTS Service-Man customer will still get a 50% discount on refrigerant upgrades.
However, it's not too late to sign up for our annual Service-Man plan. You'll get a 100% discount and you can be sure your equipment is in top working condition. You'll also receive a 5% discount off the recommended retail price on a range of DTS products and services.
Call us to join Service-Man Today
It is estimated that 90% of refrigerants used in NZ eventually leak into the atmosphere.
We need to break the use cycle of R404A.
When we collect the R404A we consolidate it and it is sent to an authorised destruction facility. It gets treated in a high-temperature reactor to break the chemical bonds and is then transformed into Sodium Fluoride or Calcium Fluoride (as you find in toothpaste).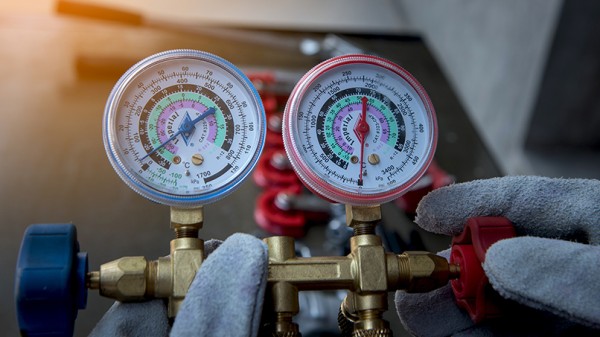 *TERMS AND CONDITIONS
The 100% discount is only for R449A and is only available to DTS Service-Man Customers. This offer is subject to availability.


All other R404A customers will receive a 50% discount on R449A.


Discount does not include valve changes, labour or mileage.


For Service-Man Customers, the refrigerant upgrade will only be carried out during your annual service. DTS will not be held liable for any refrigerant loss that may occur before this service takes place.


Certain units may require modification before they can receive the refrigeration upgrade. The cost of any new components needed for such modifications is not included in the discount.


The upgrade will only be applied to units with R404A.


The upgraded refrigerant will be R449A only.


At our discretion, DTS will provide financial assistance for refrigerants other than R404A. This is on a price on application basis.


The exchange ratio for refrigerant replacement is 1kg of R404A for 1kg of R449A. For example;

Empty units will not receive an upgrade or;
Partially full/complete units may require a refrigerant purchase if the unit is low on refrigerant, any additional refrigerant required will be charged to the customer at full price.
DTS takes our environmental responsibility very seriously. Refrigeration units that require maintenance will not be re-gassed until DTS is satisfied the unit is leak free and operationally fit for purpose.


By accepting this offer, you acknowledge that you have read and understood these terms and conditions, and agree to abide by them. DTS reserves the right to modify or withdraw this offer at any time without prior notice.