Freezer and chiller room ACCESSORIES
Change your cool room to suit your needs, from flooring or shelves, to drip mats and curtains, you can build your perfect cooling solution with Chillerman accessories.
FLOORING OPTIONS
VINYL
We recommend having Vinyl laid on the floor of your room. The main benefits are the ease of cleaning and adding extra durability to the floor panel of the room.
When we assemble the rooms we can arrange this for you, contact us for more information.
PLY
For situations where the room has high foot traffic (generally hospitality type situations) or high point loads (shelving with large weight on them) we recommend having ply fixed to the floor, ideally under the Vinyl installation.
When we assemble the rooms we can arrange this for you, contact us for more information.
Enquire now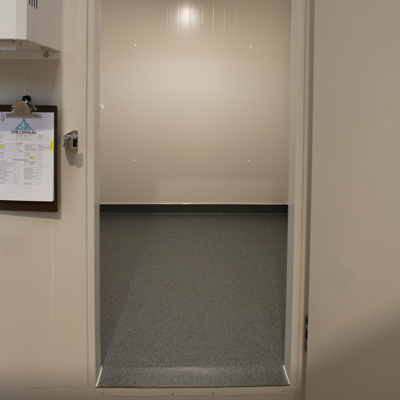 HOOKS
We can supply 3 types of meat hook for all your needs:
Stainless Steel S-Hook
Galvanised Gambrel on slider
Large Stainless Hook on slider
Enquire now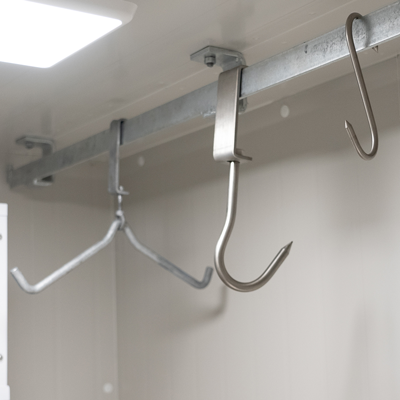 RAILS
Choose from a range of locally made galvanised steel meat rails in a different lengths to suit a variety of layouts inside your chiller or freezer room. We bolt these through the roof panel of the rooms, with each bolt rated to 200Kg.
Sizes include 760mm, 1200mm, 1500mm, 1700mm and 2000mm.
Enquire now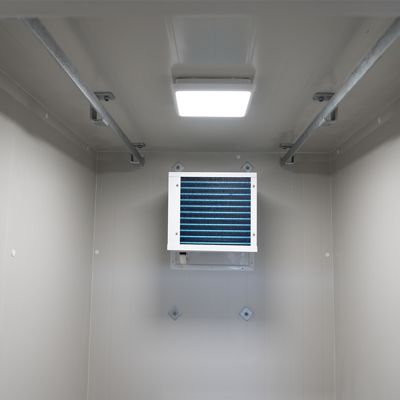 SHELVES
Choose from two sizes of four-level shelving, approximately 900m wide and 1500m wide with adjustable shelf heights.
Enquire now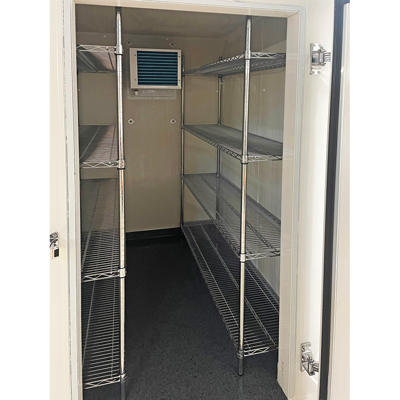 LEAKSTOP DRIPMAT
Specially designed Hex Leakstop Dripmats are the perfect solution to keep any drips contained under animals hanging in your Chiller. Easy to clean, made from durable rubber.
Enquire now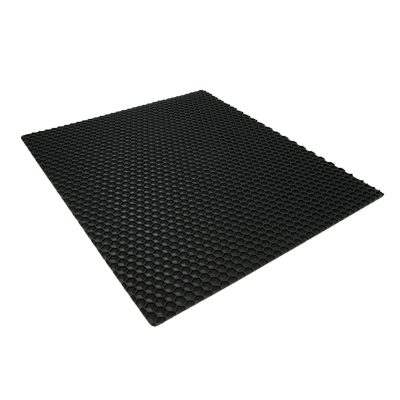 CURTAINS
When a Freezer room is going to have frequent traffic in and out of the room, it is advisable to install a PVC curtain over the doorway to minimise the loss of cool air out the door on entry/exit.
SPECIFICATIONS:
6x Curtain Pieces / Strips
1x Steel Hanging Rack
Heavy Duty Transparent PVC
Overall Dimensions (When set up): 1010mm wide x 2400mm long
Each PVC Strip: 2380mm long x 200mm wide x 2mm thick.
Enquire now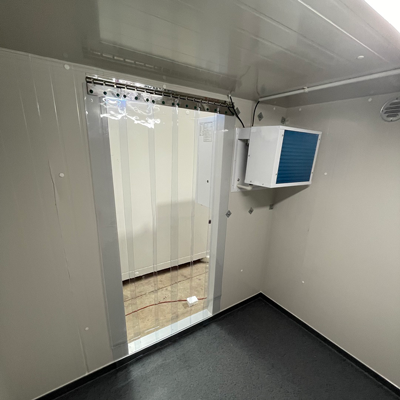 ANALOG TEMPERATURE GAUGE
We can install an analog temperature gauge on your room to enable you to check the temperature with a simple glance. With our custom 3D printed probe holder, these gauges look like they are meant to be!
Enquire now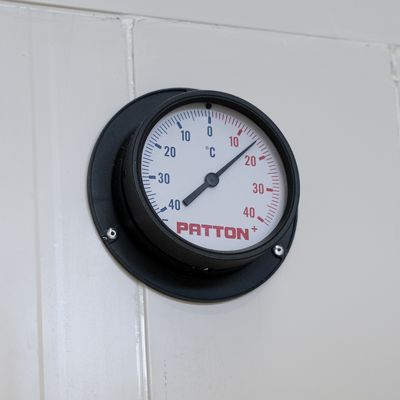 KEEN TO KNOW MORE?
Leave your details below and we'll be in contact.